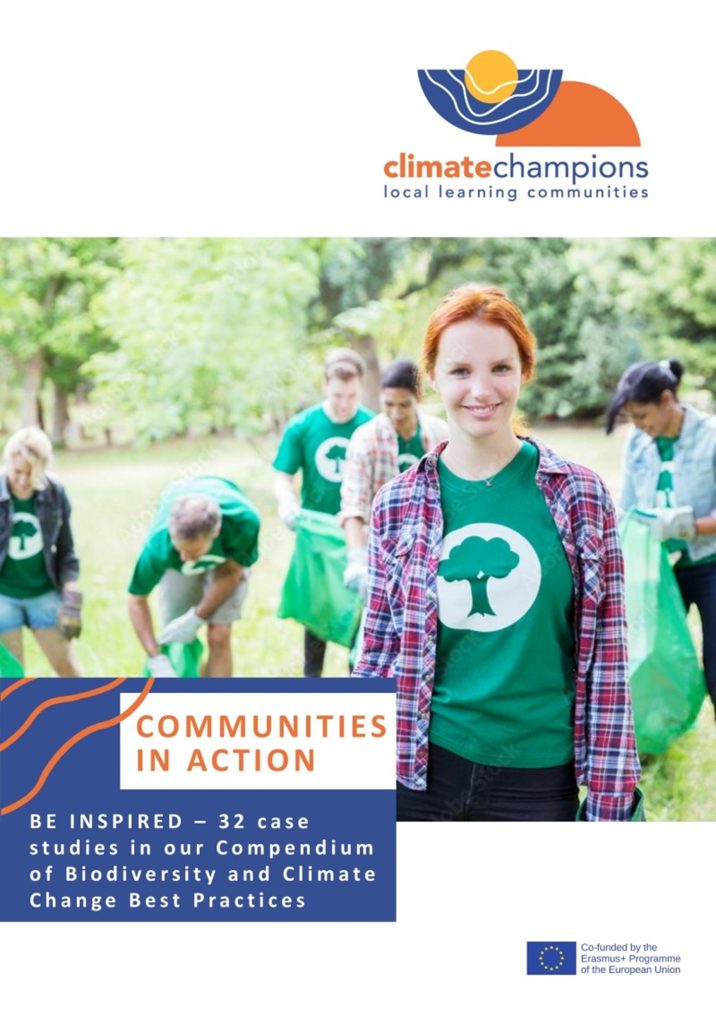 We are excited to announce that the outcome of our efforts during all this period is available for everyone interested! Our Climate Champions Communities in Action Best Practice Compendium is deep self-guided learning opportunity featuring Biodiversity and Climate Change Best Practices throughout Europe. The best practices that we have collected, have been categorized into 5 five sections:
Biodiversity Conservation in the Community.
Green Community Energy.
Community Waste Management Recycling Programmes.
Community Water Conservation.
Community Learning and Sustainability Initiatives.
By doing this, we want to inspire community groups to replicate those activities in their territories or improve the already existing initiatives that they are implementing.
We invite you to use these links and explore and engage with the case studies and best practices in more detail and apply the learning in your own communities!
Website Link of the Compendium: https://climatechampions.how/communities-in-action-compendium/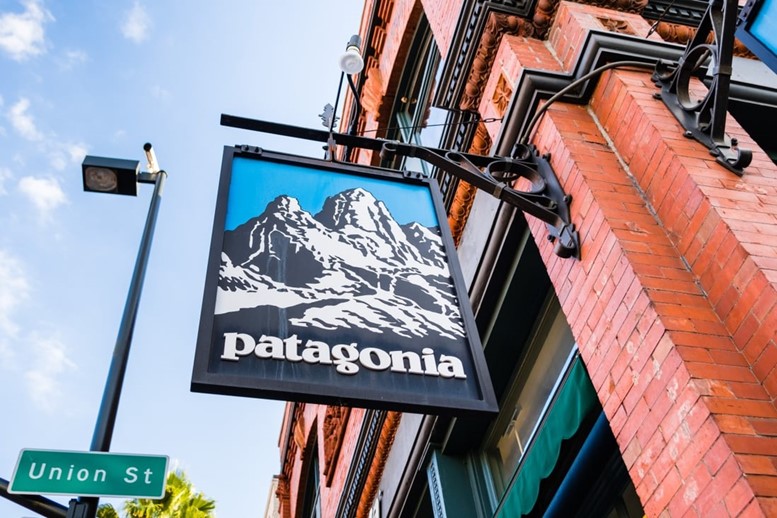 The billionaire founder of the outdoor fashion brand Patagonia has given away his company to a charitable trust.
Yvon Chouinard said any profit not reinvested in running the business would go to fighting climate change.
The label has amassed a cult following due to sustainability moves like guaranteeing its clothes for life and offering reasonably priced repairs.
It is famous for an advert titled "Don't buy this jacket" asking shoppers to consider costs to the environment.
The brand's website now states: "Earth is now our only shareholder."
Mr Chouinard has always said he "never wanted to be a businessman".
A rock climbing fanatic, he started out as making metal climbing spikes for himself and his friends to wedge into rocks, before moving into clothing and eventually creating a hugely successful sportswear brand with a cult following.
Founded in 1973, Patagonia's sales were worth around $1.5bn this year, while Mr Chouinard's net worth is thought to be $1.2bn.
But he has always shied away from his wealthy status, telling the New York Times he was "horrified to be seen as a billionaire".
He claimed that profits to be donated to climate causes will amount to around $100m (£87m) a year, depending on the health of the company.
"Despite its immensity, the Earth's resources are not infinite, and it's clear we've exceeded its limits," the entrepreneur said of his decision to give up ownership.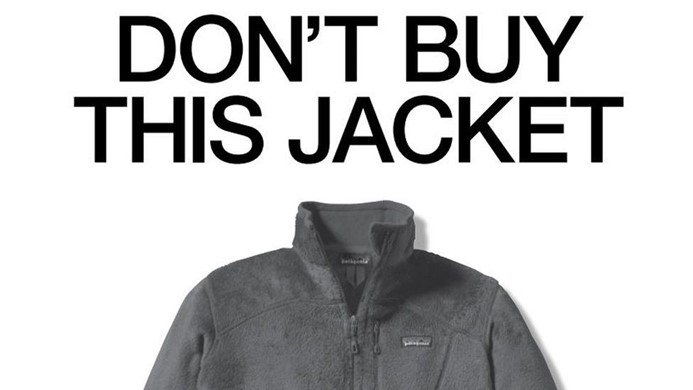 "Instead of extracting value from nature and transforming it into wealth, we are using the wealth Patagonia creates to protect the source."
The firm's marketing campaigns - focused around asking people to buy only what they need - have not dampened sales and critics have argued by raising its prominence it has encouraged more spending rather than less.
Prices are relatively high with jumpers, for example, costing around £200 and T-shirts around £40, but the company argues the cost reflects the fact its clothes are meant to last a lifetime.
The Californian firm was already donating 1% of its annual sales to grassroots activists and committed to sustainable practices. But in an open letter to customers, the apparently reluctant businessman said he wanted to do more.
He said he had initially considered selling Patagonia and donating the money to charity, or taking the company public.
But he said both options would have meant giving up control of the business. "Even public companies with good intentions are under too much pressure to create short-term gain at the expense of long-term vitality and responsibility," he said.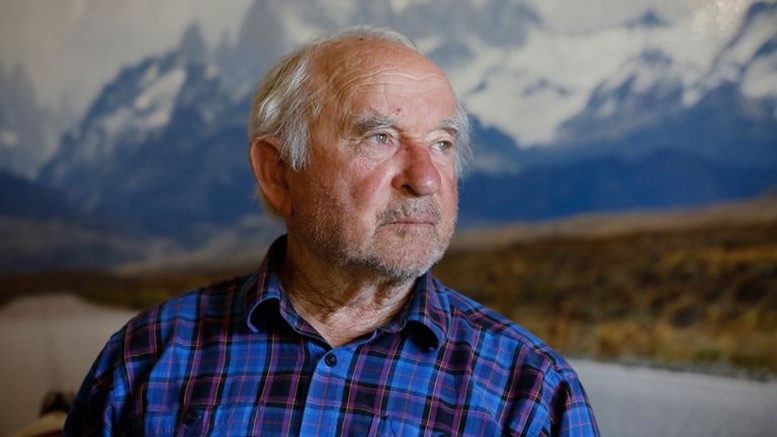 Instead, the Chouinard family has transferred all ownership to two new entities. The Patagonia Purpose Trust, led by the family, remains the company's controlling shareholder but will only own 2% of its total stock, Mr Chouinard said.
It will guide the philanthropy of the Holdfast Collective, a US charity "dedicated to fighting the environmental crisis" which now owns all of the non-voting stock - some 98% of the company.
"Each year the money we make after reinvesting in the business will be distributed as a dividend to help fight the crisis," Mr Chouinard said.
Patagonia combines high-end outdoor fashion with its own brand of environmental and social activism. It's a heady combination that certainly appeals to a loyal, if predominantly well-heeled following.
Part of the attraction comes from the fact that its environmentally conscious stance isn't new. It was preaching eco-awareness years before sustainable fashion became fashionable.
But it's still pretty hard to save the planet, if your business depends on selling stuff, however many recycled or renewable products you use.
By ringfencing future profits for environmental causes, Patagonia's founder Yvon Chouinard has done his best to square that circle.
But he is also clearly trying to ensure that Patagonia brand is future-proofed and can never fall into the hands of the kind of companies he has accused of greenwashing in the past.
And if that doesn't appeal to wealthy outdoorsy types with a social conscience, nothing will.
SOURCE: By Daniel Thomas
Business reporter, BBC News
https://www.bbc.co.uk/news/business-62906853
Now that our Compendium of Good Community Practices is almost finalized and is going to be published during the next period, we want to share with you another case study that we collected, this time from Ireland!
Classified under the category of Community Waste Management/Recycling Programs and developed in Ballyleague, Roscommon, Ireland, the initiative aims at providing a community-based composter and the delivery of a comprehensive community composting training programme. The practice is implemented by a voluntary group of 12 members, having a wide community assist when needed.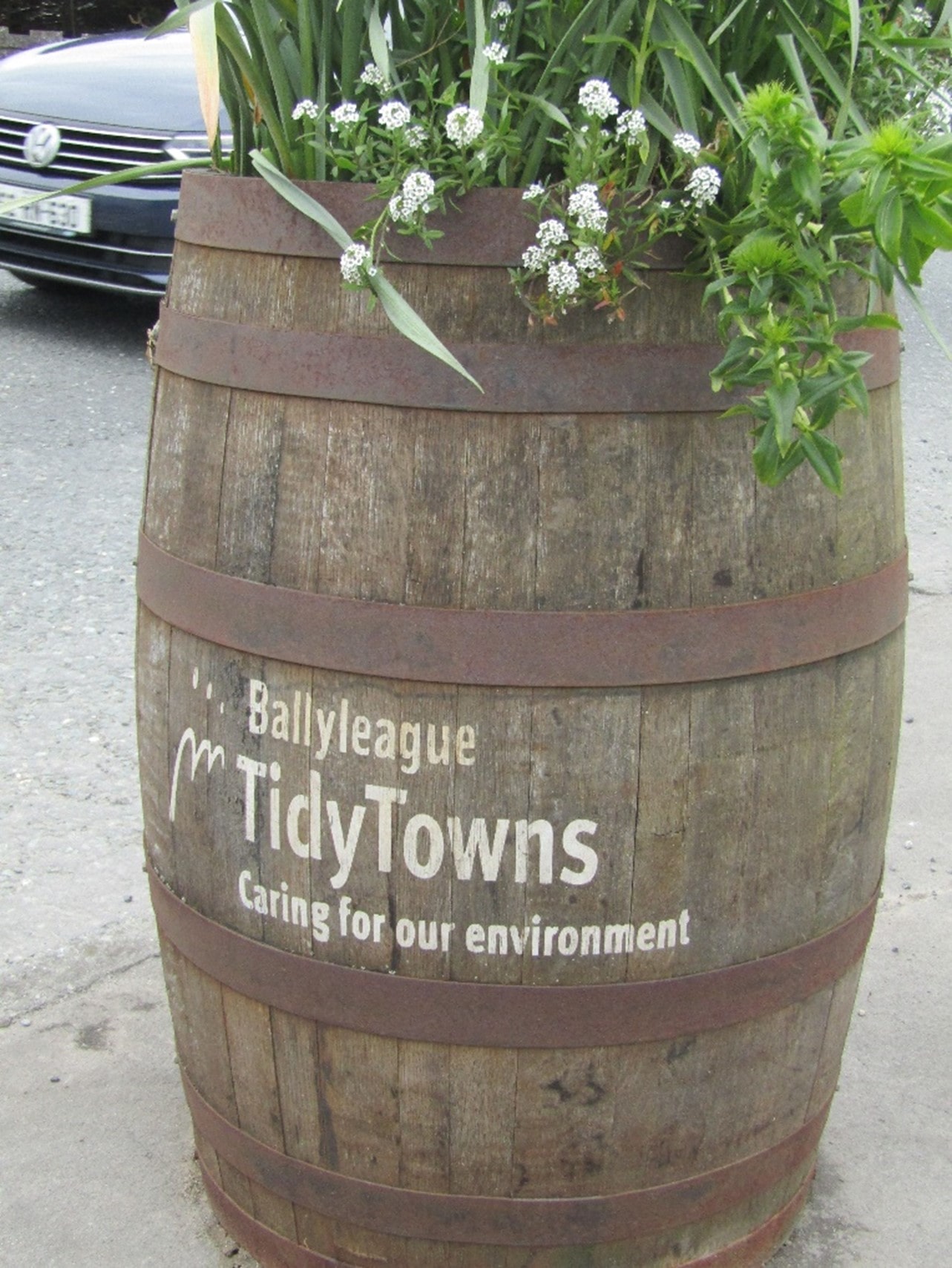 Community composting in Ballyleague village has developed centralized facilities which serve the village and divert significant quantities of organic materials from disposal. Composting locally at the community level yields many other benefits: social inclusion and empowerment, green aware communities, improved local soils, enhanced food security and fewer food deserts, less truck traffic hauling garbage, more local jobs and increased composting know-how and skills within the local workforce that is reinforced in the next generation. Furthermore, the composting programme is underpinned by an educational programme. When materials are collected and transported out of the community for processing, few if any of these befits are realized at the local level. In addition, community-scale operations moved from concept to operation in a relatively short time frame in Ballyleague.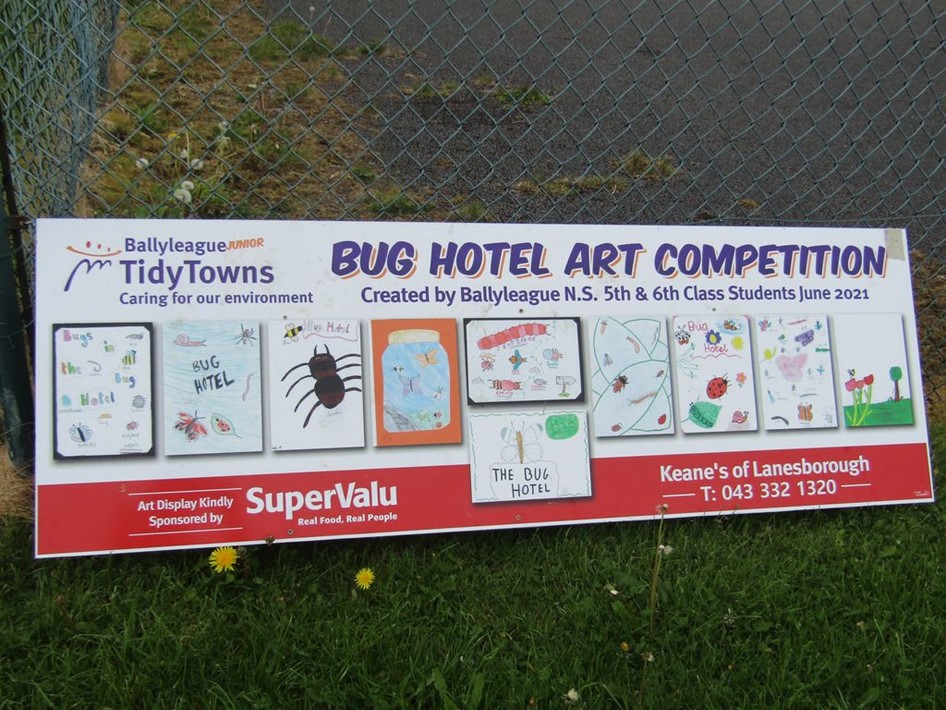 Mr. Gerry Trimble, Chairperson of Ballyleague Renewal and Tidy Towns Committee said that "The training enabled me to understand that different materials break down at different rates, grass on its own won't provide compost but mixed with leaves it attracts the earth worms which enables compost to be made. To make compost is a process, by turning grass and leaves in to compost has saved us a lot of money as we no longer have to buy any composts for our tidy town work".
When it comes to sustainable business practices, European companies are unquestionably leading the drive towards greener manufacturing, product development, and packaging.
The latest example of this sees home decor giant IKEA furthering its commitment to sustainable innovation by using mushroom-based packaging that eliminates the need for other wasteful materials.
Shipping products from one side of the planet to the other means ensuring the merchandise will arrive undamaged.
More often than not, plastic foam, or polystyrene, is the lightweight functional material selected to do that job.
Echo Instruments, Technology to Measure & Analyse Plastic Biodegradation (FREE)
But IKEA recognizes the damage to the planet that polystyrene causes, mostly because it takes hundreds (if not thousands) of years to decompose in landfill.
By contrast, plant-based packaging can break down in a matter of weeks.
Developed by product design company Ecovative Design, the mycelium-based material is called Mushroom Packaging, or MycoComposite.
The material is actually grown in a controlled environment in less than a week, providing a sustainable option for any packaging requirement that might arise.
Mycelium works in conjunction with several other plant-based materials, including hemp, husk, oat hulls, and cotton burrs.
The manufacturing of the new packaging material begins at the Ecovative Design foundry based in Green Island, New York, where the company has already partnered with several local farmers.
Once ground, sorted, and cleaned, the agricultural products are combined with the mycelium and sealed for several days.
During that time, the fungus grows around those products, filling the empty spaces within the mold.
The newly-formed material is then heat treated to dry out, kill spores, and ensure the stop of the growth process.
Joanna Yarrow, Head of Sustainability for IKEA in the UK, says that "the great thing about mycelium is you can grow it into a mold that then fits exactly. You can create bespoke packaging."
Based in Sweden, IKEA has long been a leader in corporate and environmental responsibility, going so far as to offer a plant-based alternative to the famous IKEA meatballs in response to reports of harmful methane gas emissions caused from raising cattle.
IKEA wants to have a positive impact on people and planet," explains another company spokesperson, "which includes taking a lead in turning waste into resources, developing reverse material flows for waste materials, and ensuring key parts of our range are easily recycled."
Yarrow adds that deciding to use the mushroom-based packaging material was the retailer's "small yet significant step towards reducing waste and conserving ecological balance."
Conventional packaging waste makes up a massive portion of the plastic pollution damaging waterways, animals, and natural resources.
On top of that, plastic is sourced from petroleum, which is itself an extremely limited resource.
Even the manufacture of plastic pollutes the air. Post-consumer use, plastic lays around for generations, seeping into the dirt and water where animals then ingest it. Humans, in turn, eat those animals.
Mushroom and other plant-based packaging, on the other hand, uses a fraction of the energy required to make plastic, produces minimal carbon emissions, and naturally breaks down into the Earth with no pollution.
So what IKEA may describe as a "small yet significant step" might just be the end-all answer to cutting plastic production and waste while protecting animal and human health.
What a fantastic afternoon we had on Saturday showcasing the fabulous work created by the young people!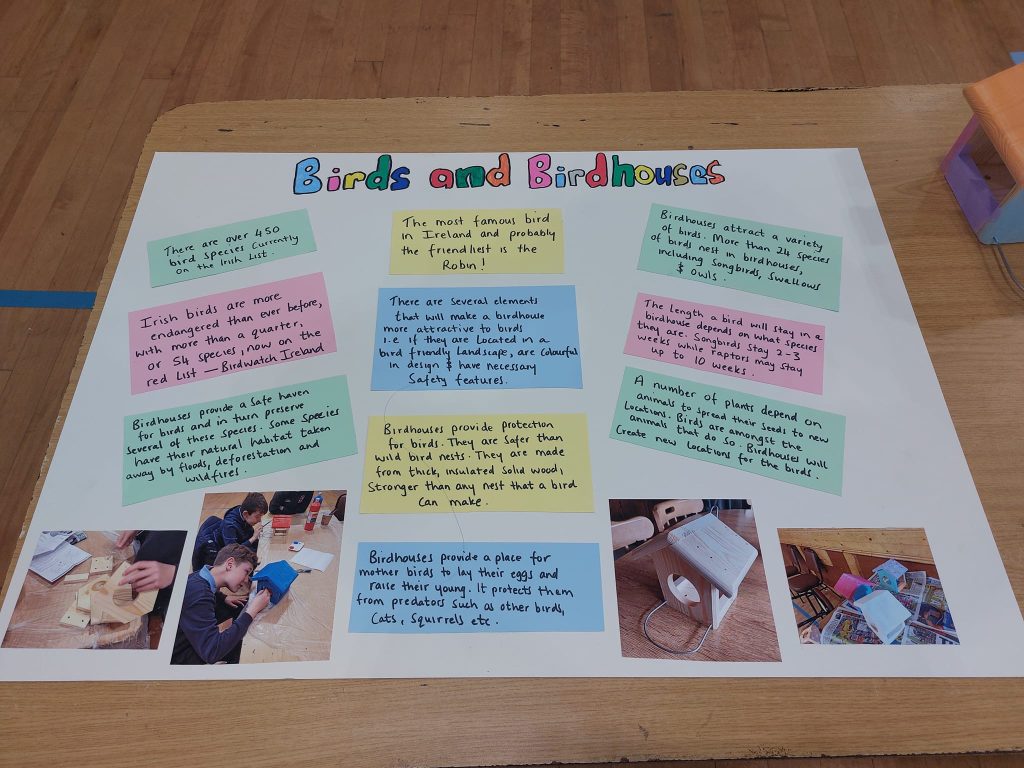 In conjunction with Cruinniu na Nog and Tidy Towns, the young people of Elphin came together and built bird houses, bat boxes and ladybird homes as part of their Biodiversity project.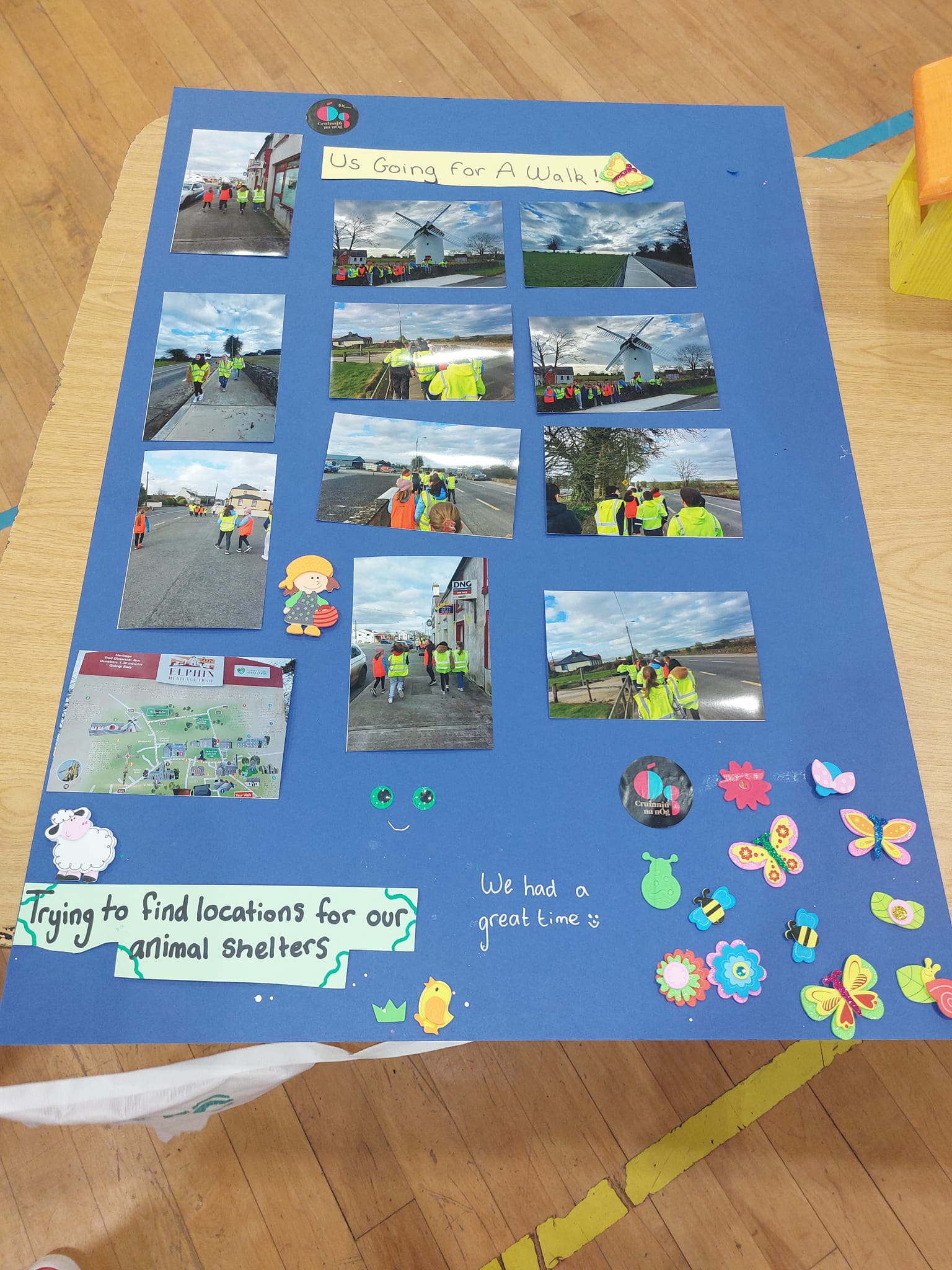 Our exhibition showed pictures of the young people's progression over the past few weeks, facts about each creature we decided to make homes for and there were also some of the houses on display.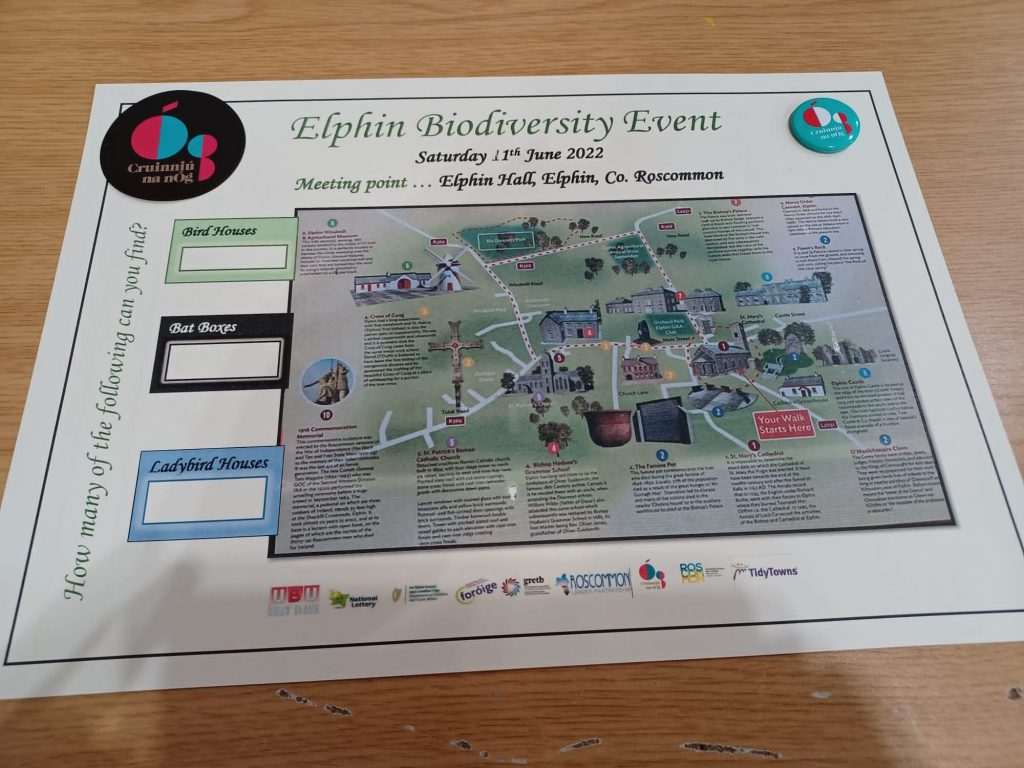 Each attendee received a map of Elphin where they can follow to find their fabulous work all over the town of Elphin. Each young person received some treats for their hard work and also some wild bird seed mix to make sure all the Birdies in Elphin aren't hungry!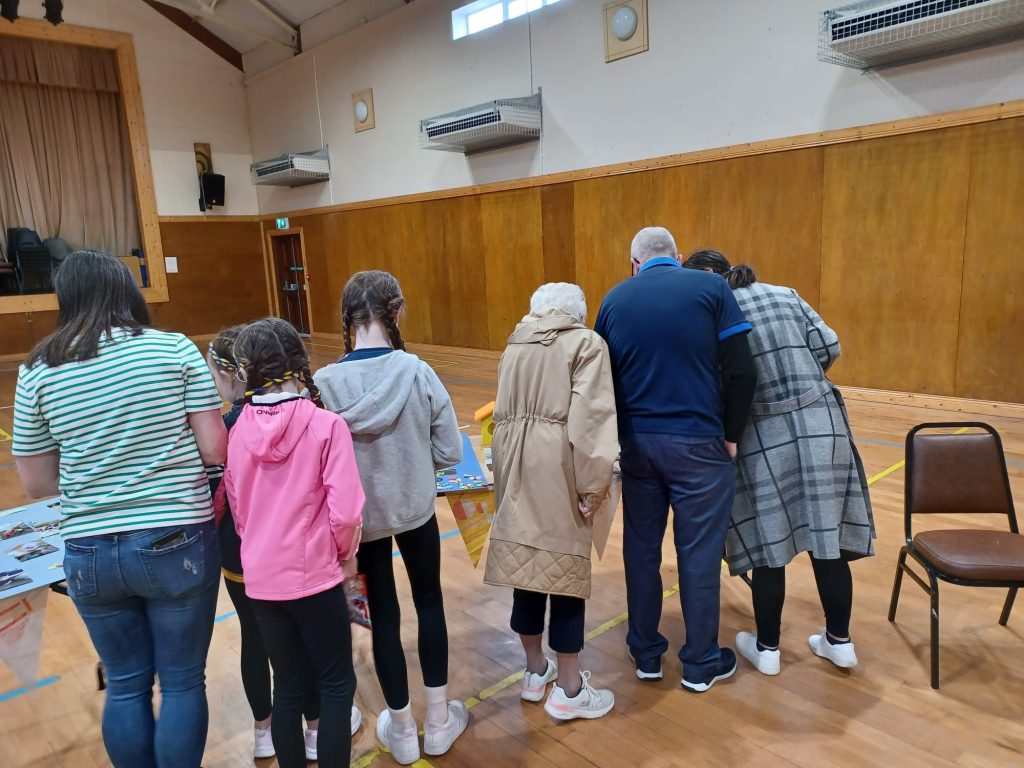 Thank you very much to all who came to support the work of the young people. They worked very hard and we are so proud of them! #gretbyouthservice #crinniunanog #WeAreForoige #UBU #ELPHIN #tidytowns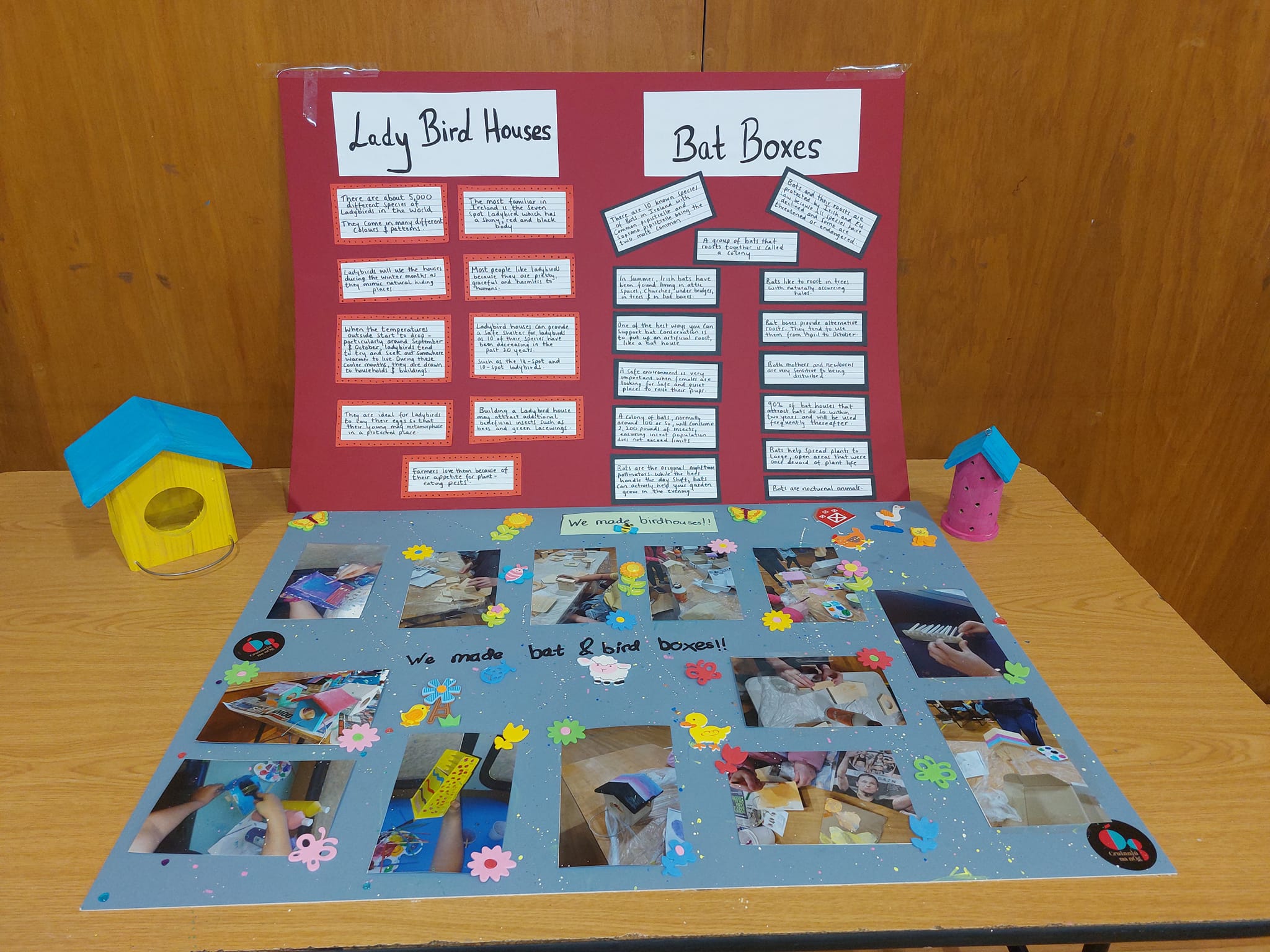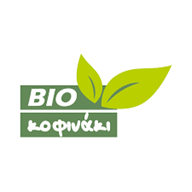 As you probably know, in the frame of the "Climate Champions" project, we are collecting good community practices related to biodiversity conservation and climate change in order to build a compendium that is going to be used as a tool to inspire others in order to implement similar initiatives in their territories. The compendium is going to be finalized and disseminated probably until the end of this year but before that, we thought that it would be a good idea to give you a glimpse of what it is going to be for!
In this context, we are going to introduce to you Biocofinaki. It is a good practice from Greece that we identified in the frame of the project. It is an initiative that aims at the inclusion of addicted people and the conservation of biodiversity.
The project BIOKOFINAKI has an ambiguous objective. On one hand, to provide the community with biological, healthy products free of chemicals and sustainably farmed, and on the other hand to offer to vulnerable groups of former addicts the chance to recover from their addiction both emotionally and physically, while earning a decent income and improving their financially precarious situation. The people who work in the biological farm are mainly former addicts (21 individuals) and the families of former addicts (8 individuals), thus the project has an added value since it helps these people reintegrate in the society. Biological vegetables and fruit are farmed in the 1-acre land within the territory of the Psychiatric Hospital of Thessaloniki by former addicts who have now recovered, parents of former addicts and workers of the hospital. Other biological products such as honey, tomato sauce, dough and traditional sweets are also for sale. The products are sold online and delivered directly to the customers by truck. All vegetables are seasonal so they vary from summer to winter.
Stelios Giuseppas, the Head of the social inclusion enterprise ARGO that runs the project BIOKOFINAKI, has stated in the press:
"The project is based on the freshness of the products, in other words it is about quality over quantity. If a customer wants a kind of vegetable that is either out of season or hard to farm biologically, we simply say no. The main goal of the project is to help people overcome themselves and reinvent their dreams by being employed and by earning a steady income, that will discourage them from falling back into the trap of becoming addicted".
For more information, you can click on the following link: https://argokoinsep.gr/biokofinaki/

In Anatoliki S.A. – an Organization for Local Development that was founded back in 1995 with the aim to act as a Center for the Development of Human Resources and the Support of the Local Economy in the wider area of Thessaloniki – we are committed to the support of sustainable development, the protection of the environment and the vulnerable communities.
Our shareholders, which include the Region of Central Macedonia, ten municipalities of eastern Thessaloniki and Chalkidiki, three commercial chambers, three local cooperatives and the Center for Research and Technology, are contributing to the effort.
Our Environmental and Energy Departments have the objectives of recycling, the promotion of Renewable Energy Resources and Energy Conservation, Transport Management, Circular Economy, Sustainable Tourism, the management of Water Resources and business planning of Local Authorities.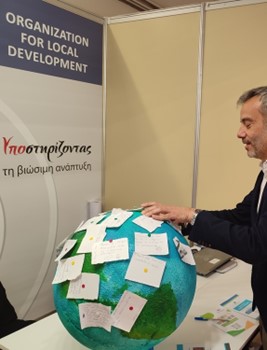 To get an idea of what we are involved in, let us mention the project CIRCLE that promotes the Circular Innovation and Resilient City Labs in the Adrion Region. Or the TUNE UP project that promotes the multilevel governance for tuning up biodiversity protection in marine areas. CoPREVENT focuses on the cooperation for disaster prevention and environmental monitoring involving four disaster management specialized institutions in the Black Sea Basin.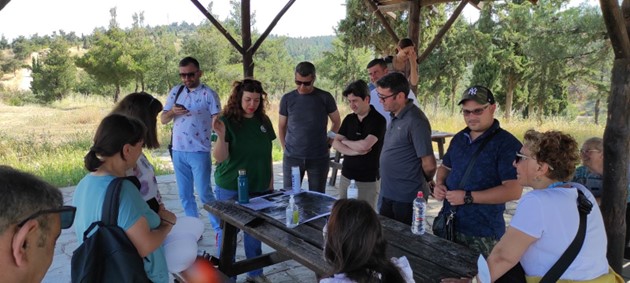 The SinCE-AFC and the CESME Projects enhance the Entrepreneurship of Small Medium Enterprises (SMEs) in Circular Economy of the Agri-Food Chain, whereas the SUS TOWNS project promotes sustainable tourism attraction in small fascinating Mediterranean towns. Another local development project called AGREEN is helping the main stakeholders of the agricultural sector – farmers, cooperatives, business support organizations, interest groups – to join forces in order to establish the philosophy and practice of climate-smart agriculture in their regions.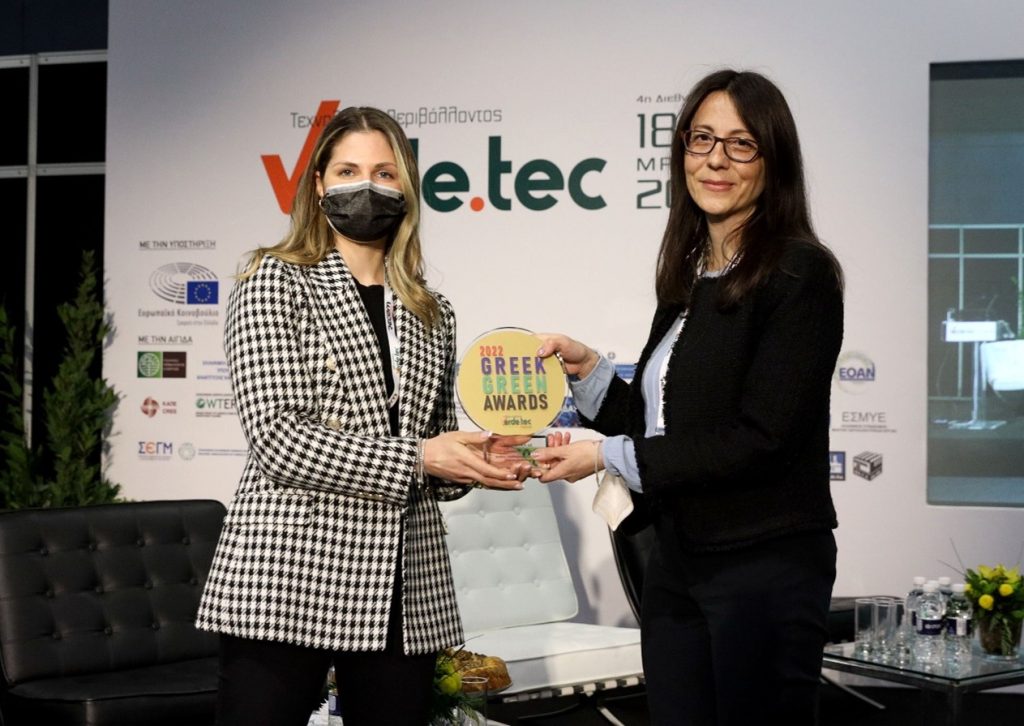 As for our Human Resources Department, it aims at organizing local networks and implementing employment schemes through partnerships with municipalities, NGOs, institutions, volunteers' associations, Trade Unions, State Services, and we also support the administration of the "European Network of elected Greeks in Local Authorities".

Take the example of the "PAL" Network for Roma Entrepreneurship project which aimed to enhance the Roma business initiatives and self-employment. Or the humanitarian project REACT 2020-2021 that offers a Rental accommodation scheme for asylum seekers, still active and thriving today.
There are still more challenges for our organization coming ahead. More opportunities to be part of towards a more healthy, clean urban environment and a more compassionate, fair and humane society. We are thrilled to work with other passionate entities across Europe with whom we share the commitment to help improve people's lives and the sustainability of our planet.
Roscommon Integrated Development company (also known as Roscommon LEADER Partnership, RLP, and RIDC) is a is a non-governmental organisation that works for the betterment of the people of County Roscommon, Ireland. This is a very broad remit, having a role in such diverse subjects as tourism, enterprise, environment, recreation, social inclusion and assistance to the unemployed to name but a few.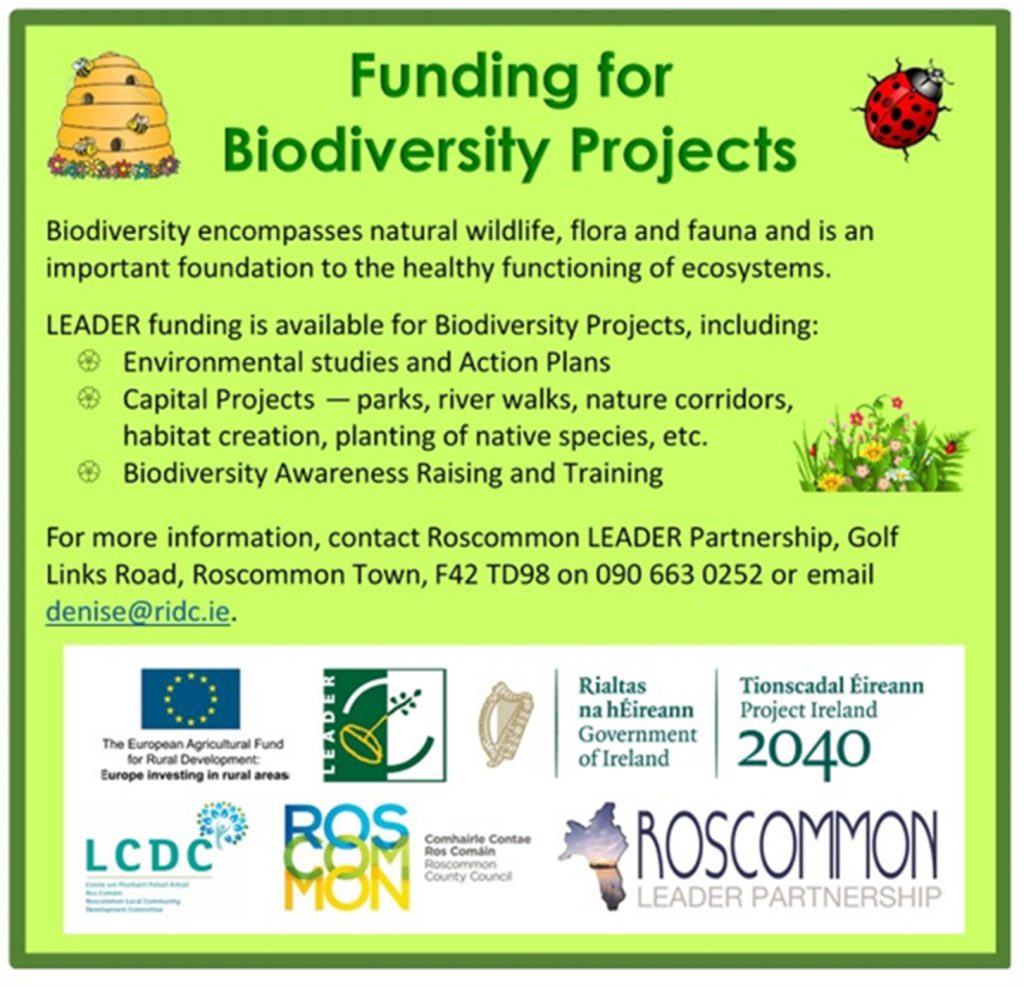 RLP and its predecessors have been around since 1991, supporting communities and individuals in County Roscommon. We provide practical and needed supports including grants, training, work placements and advice. We work with community and voluntary groups, marginalised groups, small businesses, farm families and businesses and potential entrepreneurs. We also collaborate with a wide range of local organisations in the delivery of our services.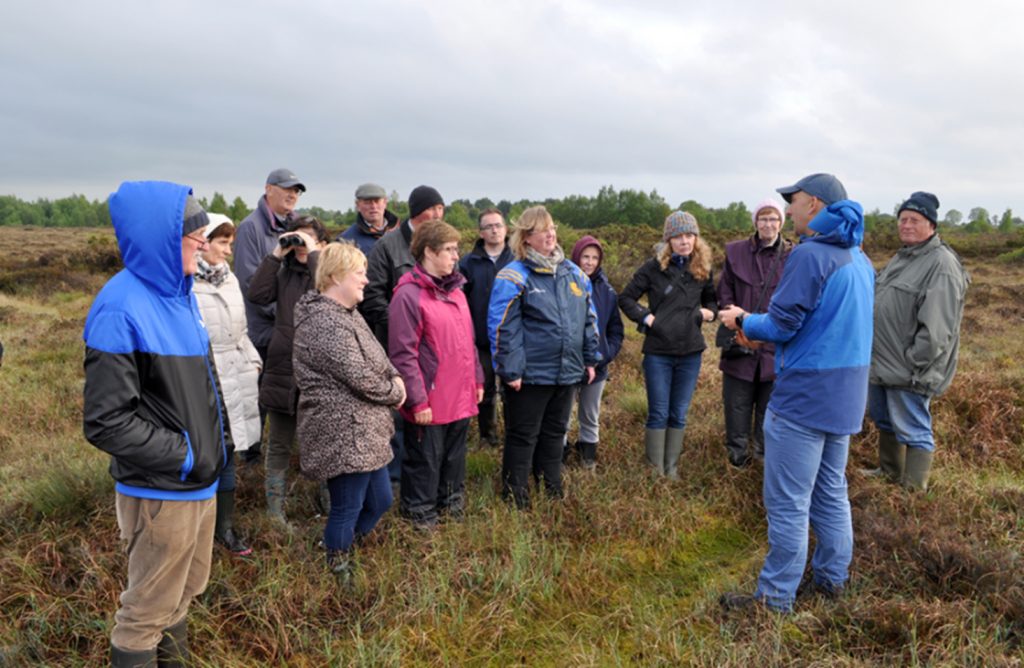 RLP delivers many programmes and initiatives, including:
LEADER – a Rural Development Programme;
SICAP - the Social Inclusion Community Activation Programmme;
The Rural Social Scheme;
Erasmus+;
TÚS;
The Traveller Health Programme.
RLP is proud to support the work of many biodiversity conservation, climate change adaption, and climate change mitigation initiatives.  Through LEADER we fund communities to create environmental studies and action plans.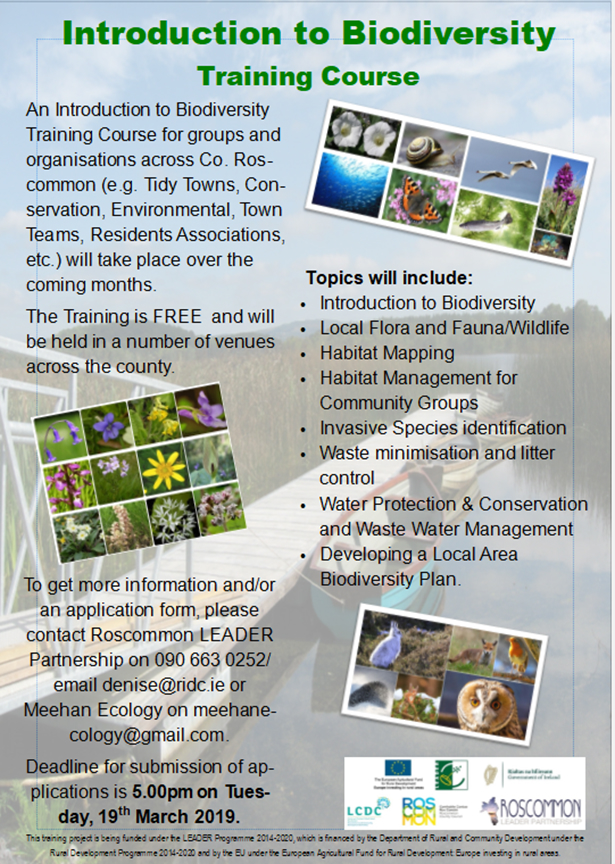 In 2019 we created a pilot training project as the first step in the delivery of biodiversity content in our adult community training. The aim of the pilot was to help communities to focus on natural and created habitats in their local area and give them sufficient capacity and knowledge to be engaged stewards of these habitats. This programme supported 15 community groups in Roscommon to learn about biodiversity, habitat conservation, protection and development and habitat mapping. This programme was successful but limited. It showed us that the interest is there, and that more communities than ever need access to high quality training about biodiversity and climate change.
We have been working on Erasmus+ projects since 2015. We have been very passionate about making the most of the opportunity to harness expertise from across the EU to create free resources for Roscommon communities, businesses, and marginalized populations.