Roscommon Integrated Development company (also known as Roscommon LEADER Partnership, RLP, and RIDC) is a is a non-governmental organisation that works for the betterment of the people of County Roscommon, Ireland. This is a very broad remit, having a role in such diverse subjects as tourism, enterprise, environment, recreation, social inclusion and assistance to the unemployed to name but a few.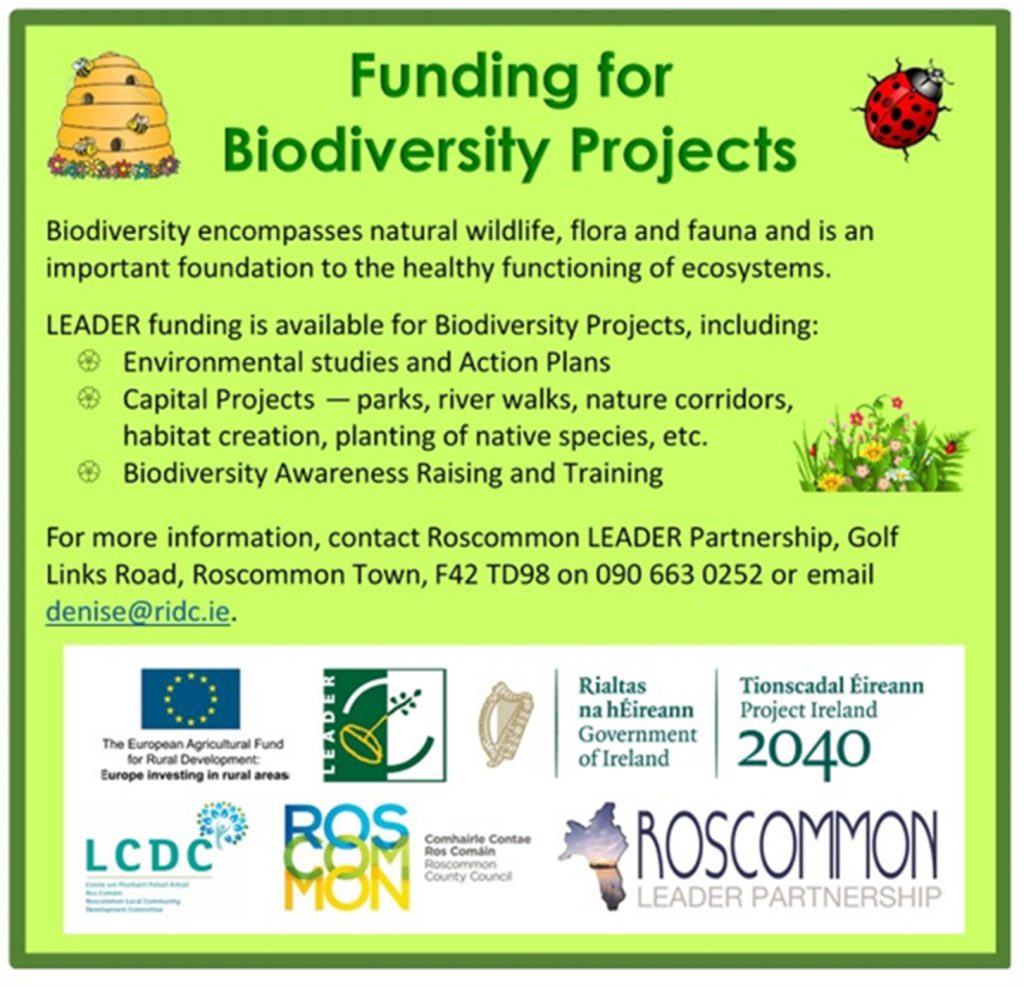 RLP and its predecessors have been around since 1991, supporting communities and individuals in County Roscommon. We provide practical and needed supports including grants, training, work placements and advice. We work with community and voluntary groups, marginalised groups, small businesses, farm families and businesses and potential entrepreneurs. We also collaborate with a wide range of local organisations in the delivery of our services.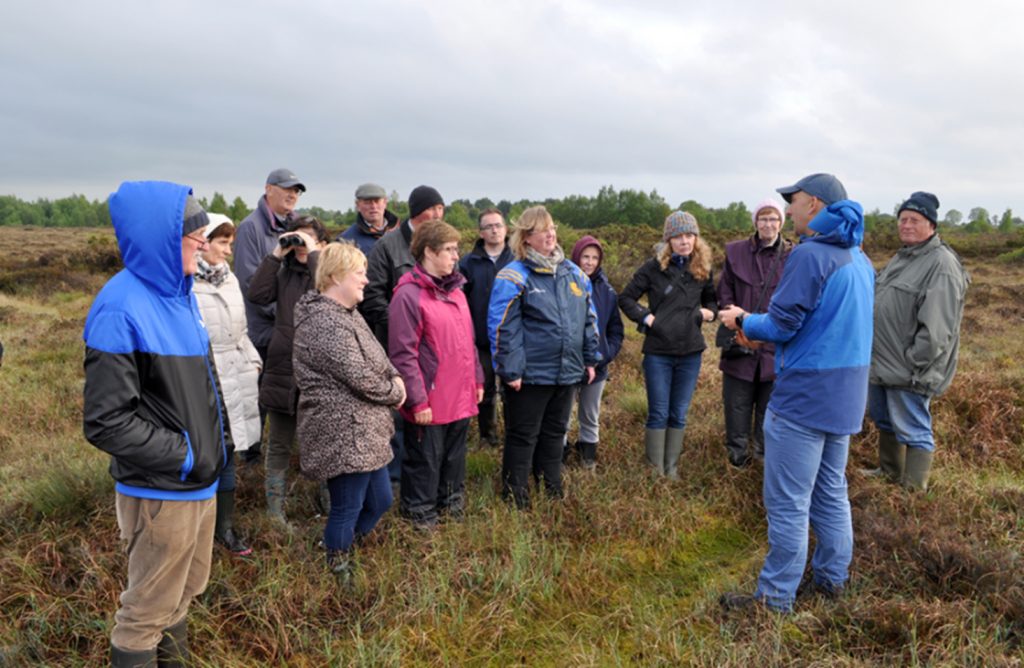 RLP delivers many programmes and initiatives, including:
LEADER – a Rural Development Programme;
SICAP - the Social Inclusion Community Activation Programmme;
The Rural Social Scheme;
Erasmus+;
TÚS;
The Traveller Health Programme.
RLP is proud to support the work of many biodiversity conservation, climate change adaption, and climate change mitigation initiatives.  Through LEADER we fund communities to create environmental studies and action plans.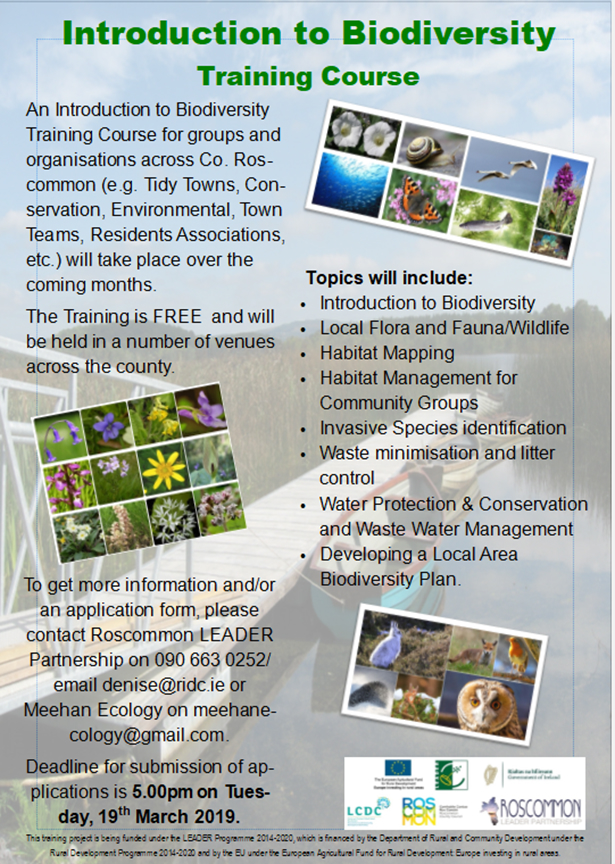 In 2019 we created a pilot training project as the first step in the delivery of biodiversity content in our adult community training. The aim of the pilot was to help communities to focus on natural and created habitats in their local area and give them sufficient capacity and knowledge to be engaged stewards of these habitats. This programme supported 15 community groups in Roscommon to learn about biodiversity, habitat conservation, protection and development and habitat mapping. This programme was successful but limited. It showed us that the interest is there, and that more communities than ever need access to high quality training about biodiversity and climate change.
We have been working on Erasmus+ projects since 2015. We have been very passionate about making the most of the opportunity to harness expertise from across the EU to create free resources for Roscommon communities, businesses, and marginalized populations.