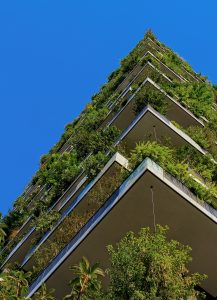 https://www.washingtonpost.com/climate-environment/2022/09/20/denmark-climate-change-un-general-assembly/
Denmark will direct about $13 million to assist vulnerable countries that have suffered "loss and damage" from climate change — the first time in U.N. history a wealthy member state has pledged compensation for the consequences of emissions in the developing world.
The landmark announcement came Tuesday as diplomats and world leaders gathered in New York for the United Nations General Assembly. Earlier in the day, U.N. Secretary General António Guterres called on nations to tax fossil fuel companies and use the revenue to help people struggling with climate change's irreversible harms.
In a statement, Danish development minister Flemming Møller Mortensen said that a visit to flood-stricken areas of Bangladesh this spring helped inspire the pledge.
"It is grossly unfair that the world's poorest should suffer the most from the consequences of climate change, to which they have contributed the least," Mortensen said.
Loss and damage funding has long been a rallying cry for climate justice advocates and leaders from vulnerable countries. Wealthy nations, including the United States, have rebuffed those calls, worried that any kind of financial commitment would imply legal liability for climate change's escalating toll.
But the issue has gained traction amid increasing devastation from climate disasters, such as the drought-fueled famine in East Africa and Pakistan's recent deadly floods. Some 400 activist groups released a letter this month demanding that finance for loss and damage be added to the agenda for this November's U.N. climate negotiations in Sharm el-Sheikh, Egypt.
At last year's talks in Glasgow, Scotland became the first government contributor to a loss and damage fund. (As a constituent country of the United Kingdom, Scotland is not a U.N. member state.) Belgium's Wallonia region pledged another million euros to the cause.
Denmark's investment is the biggest yet — though it pales in comparison to the financial toll wrought by climate change each year, activists say. Recovery from the floods in Pakistan alone is estimated to cost upward of $10 billion.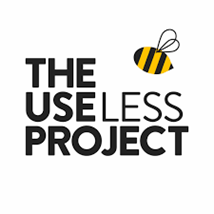 THE USELESS PROJECT!
We are living in a consumerist throwaway culture where household decisions, from diet, to transport, to recreational spending and every decisions are estimated to make up 60-70% of global GHG emissions. While we can't place the blame and burden of change on the consumer, it is clear that we all have a large role to play in being responsible with our everyday spending choices and aim to minimize waste wherever we can. With 93% of people in the EU viewing climate change as a serious issue, it is clear that people want to do what they can, but for many, making changes can be daunting as they feel insignificant in the face and scale of the issue.
The USELESS project's aim is clear: its facilitators want to help people use less and feel less "useless" in the project. It was set-up by two friends, Geraldine Carton and Taz Kelleher back in November 2018 in Dublin, Ireland.
The USELESS project helps people take steps toward a more sustainable living through tutorials, workshops, tips on food waste prevention, reuse, second-hand and upcycled fashion for individuals, schools or businesses. They now run events (including a monthly flea market!), workshops and provide a wide range of education and awareness-raising resources from DIY upcycling videos and sewing tutorials, to batch-cooking recipes, climate justice deep-dives and listicles of their favorite sustainable brands in Ireland and beyond.
"We're not calling for a small amount of people to be perfectly zero-waste or "100% sustainable". What we want to see is a huge amount of people making incremental positive changes in whatever way they can. So, if you're someone who feels useless – just start small. Keep it simple. Just use less."
Since Taz and Geraldine began in 2018, the USELESS project has gone on to become one of the biggest sustainability and low waste focused social media pages in Ireland. As of the summer of 2022, the USELESS project has amassed over 45,000 followers online and they hold weekly sold-out events where learners get hands-on solving waste problems and getting in touch with their creative sides at their workshops.
Website link for the good practice: https://www.instagram.com/theuselessproject/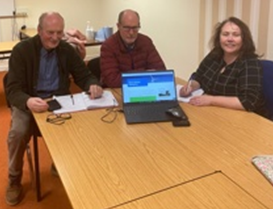 On the 23rd of January 2023 Martina Earley, CEO of Roscommon LEADER met with members of Co. Roscommon Environmental Network (REN), Michael Ewing and Alan Moran in Boyle Co. Roscommon with a view to working together on projects and programmes to promote the protection of the environment in the county.  Ms Earley presented the work her team are leading on regarding the Climate Champions programme and the related website and resources which are under development. The REN representatives expressed their interest in working with LEADER on this and a number of other projects. This meeting was also a planning meeting relating to the delivery of our Climate Champions Multiplier Event which LEADER are currently planning together with local partners Rathcroghan and Co. Roscommon's Public Participation Network.
We are looking forward to securing eminent environmentalist Professor John Sweeney for the event.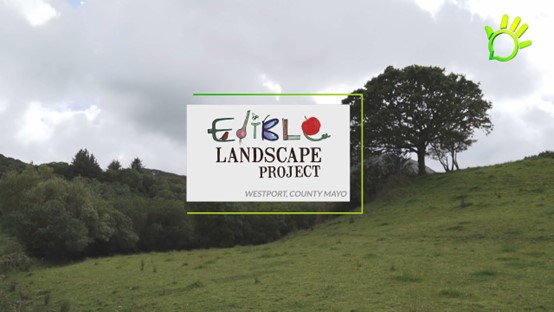 The partnership of the "Climate Champions" project welcomes the New Year with another good practice of local initiatives aiming at preserving biodiversity and reversing climate change, this time from Ireland!
The "Edible Landscape Project" encourages behavioral change in how and what we eat, by giving communities the power to make food consumption and purchasing choices that promote our own health, the health of our communities and the health of our planet. Activities in our food system are massive contributors to greenhouse gas emissions and biodiversity loss. From producing food, transporting it, packing it and discarding it in landfills, reducing inefficiencies in our food system can have massive gains in our fight against climate change.
The "Edible Landscape Project" is a social enterprise run by community volunteers and a board of directors. They come from a variety of backgrounds, from horticulture and teaching to engineering and medicine. This amalgamation of skills allows the "Edible Landscape Project" to take a holistic approach to everything they do.
Their community-focused project influence people of all ages, from primary school children with their food forest education project to women in the 70s and 80s through their community garden volunteers. It was founded in 2012 and was started as a community-growing initiative along the western greenway in Co. Mayo, Ireland. The project aimed to create an edible landscape along the route through the hosting of edible planting workshops with local community groups. The original "food forest" is located at the Quay Community Centre where volunteers and participants learn the skills of growing food in a climate-smart way.
Website link for the good practice: https://ediblelandscape.ie/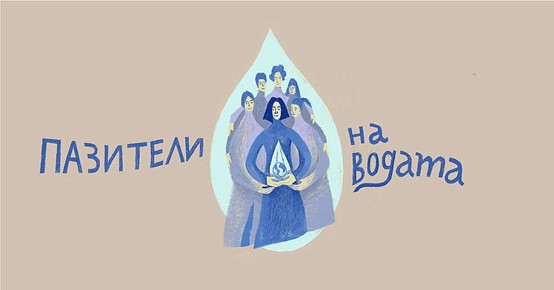 As the Compendium of good community practices related to biodiversity conservation and climate change that we are developing in the frame of the Erasmus+ "Climate Champions" project is going to be launched soon, we continue the dissemination of the case studies that we collected during this period. This time, the good practice comes from Bulgaria: Community "Water Protectors".
Green Peace Bulgaria together with more that 30 experts in water conservation, protection and management are the volunteering association and the persons involved in the initiative. The good practice is about e-learning platform developed by Green Peace Bulgaria. The platform aims at creating a "Water Guards" community to exchange knowledge and realize activities aimed at water resources preservation in Bulgaria. To achieve its goal, the platform is a place for series of webinars and regular information events, organized with the help of experts and scientists from different fields presenting various topics such as: the impact of climate change on water resources; the impact of hydro power plants on rivers and their biodiversity; actions that could protect water.
The platform facilitates the creation of a community to which everyone interested will be able to join and the participants will have the opportunity to meet others involved, share problems and face and seek solutions to deal with them together as a community. Involvement in the initiative is done by subscribing to a special bulleting "Water Guards", through which stakeholders are informed about the development of topics and initiatives that are planned.
Mr. Balinov stated "Civil society has become a critical stakeholder in environmental decision-making processes and a valued partner in implementing and monitoring environmental policies at the local and national level. When their capacities are adequately developed and respective tools are available, civil society organizations (CSOs) can play important role in nature preservation and climate change actions."
Website link for the good practice: https://www.greenpeace.org/bulgaria/istorii/7499/nachalo-obshtnost-paziteli-na-vodata/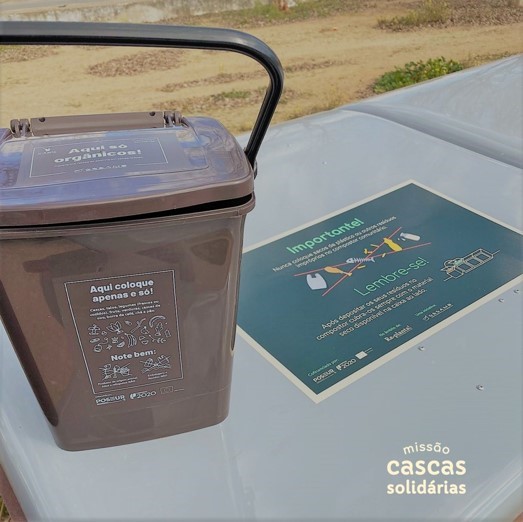 How do compost production and new wheelchair equipment relate? Some people have put the idea into practice: By collecting the organic waste of a community that will then be converted into high quality compost and the income of its sales will be used to buy material for people in need.
Indeed, the amount of organic waste that citizens separate and deposit in the domestic and community equipment distributed and installed in the district of Évora, in the east of Lisbon, represents a value, that will later be converted into monetary support for Private Social Solidarity Institutions, whose work is focused on the provision of care to people with disabilities.
Since 2021, in the Portuguese district of Alentejo, any citizen, company or organisation can support children and adults with disabilities simply by recycling their fruit and vegetable peelings - less waste, more social support. The powerful initiative Mision Cascas Solidarias MCS - Solidarity Peels Mission - is carried out by Gesamb, the company responsible for the management and exploitation of the Urban Solid Waste Treatment and Recovery Intermunicipal System of the District of Évora (SIRSU).
"We found that since MCS started, and after all the effort of the door-to-door, street-to-street, house-to-house campaign by the 12 municipalities covered by the GESAMB service, we have had a record number of online requests for home composters", stated Gilda Matos, a senior official. Using this simple, old-school strategy, MCS managed to deliver more than 300 household composters in the last quarter of 2021. As from February 2022, a new pilot project is installing 28 community composting islands in 12 municipalities in the district of Évora, and some of them are already full.
By joining the community composting, people are taking trucks off the road (waste collection), valuing a resource that would otherwise be wasted, and above all, actively participating in restoring the environmental balance of their region.